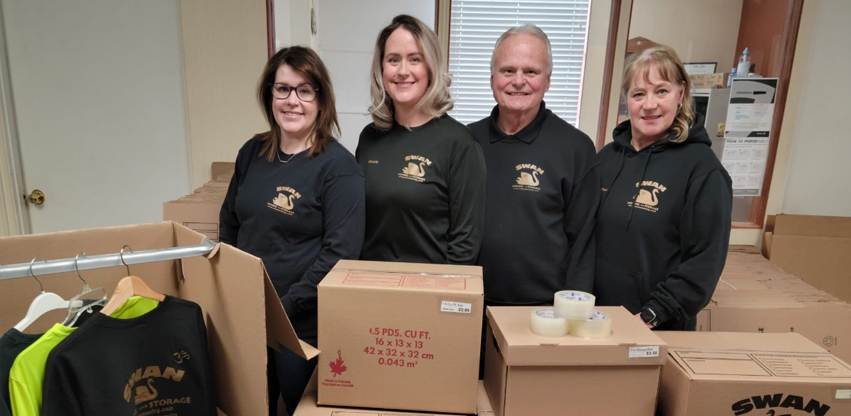 Professional Packing & Storage in Guelph
With our full packing service, you can relax and put your feet up as our professional packers get to work packing your stuff. Our complete packing service is available to all of our customers, including commercial, residential, long-distance and local moves.
Our professional packing service is very strong. At the Guelph head office we have heated storage, sell moving supplies, rent dollies and equipment. We invite last minute jobs. Please note certain prime dates do sell out quickly, so it's smart to book ahead.
Regardless of your reason for needing storage, we can help. Remodeling your home? Building out your office or business? Combining households? Our clean, secure, professional storage space will keep your belongings safe.
We are the local mover of choice for Kitchener, Waterloo, Cambridge, Guelph, Fergus, Orangeville, Georgetown, and Milton. We service clients throughout southern Ontario from Ottawa to Espanola, to Windsor.
Residential Movers
Commercial Movers
Long Distance Movers
Piano Movers
Packing Service
Storage